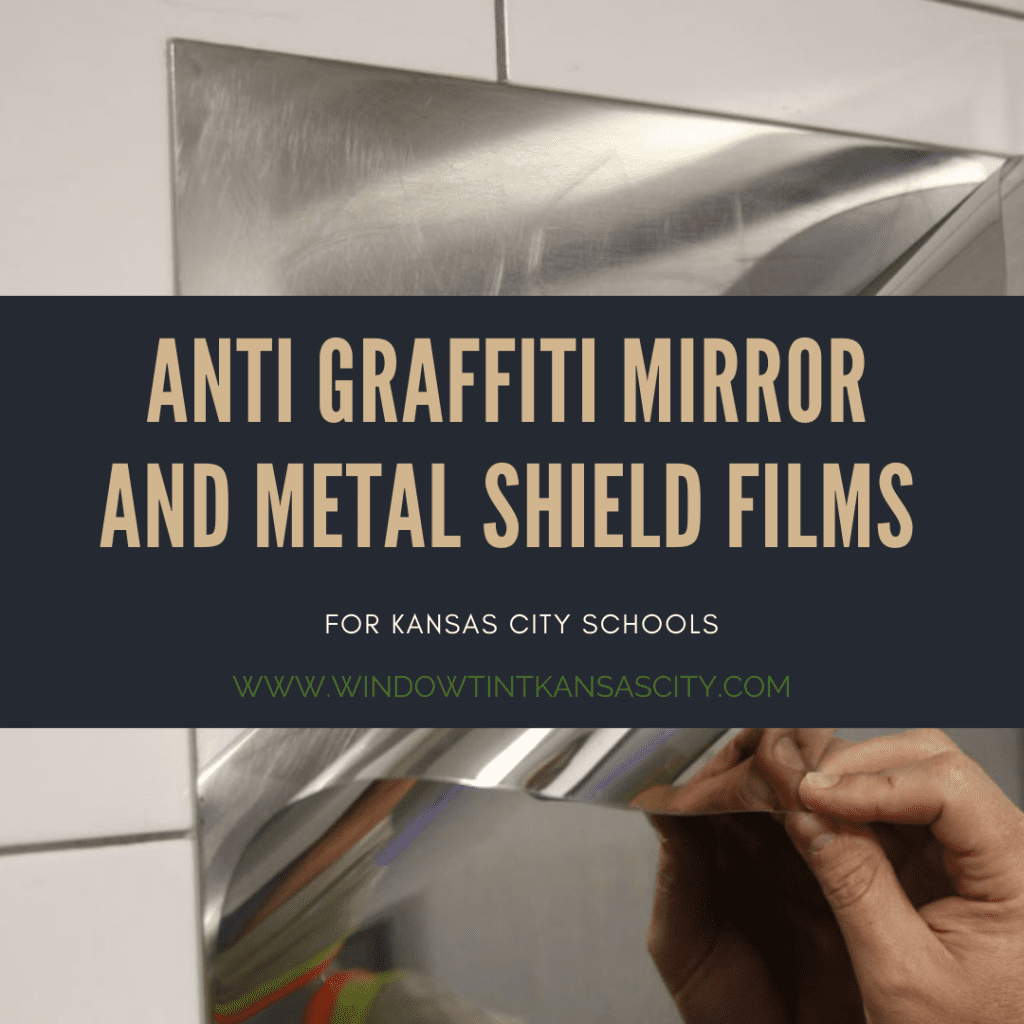 Vandalism on school premises can be problematic for a number of reasons. Graffiti on school buildings and in bathrooms may cause students and parents to feel uncomfortable. Additionally, students who are prone to acting out may feel that the behavior is now acceptable and may add to the damage. What's more, repairing defaced surfaces is often very costly for schools and an expense that many can't afford. Anti-graffiti Mirror and Metal Shield films can help Kansas City schools deal with troubling graffiti and alleviate the financial burden imposed by vandalism.
Anti-Graffiti Films for Schools in Kansas City
Anti-graffiti films come in many forms. Some are clear and look just like the glass in window panes. Others have a metallic or wood grain finish. Regardless of their appearance, they all provide the same benefits – they stop and repair damage caused by vandalism.
These ultra-durable films camouflage perfectly into their surroundings so students don't even realize they're there. Once in place, they protect fixtures like bathroom mirrors, metal signs, and school buses from vandalism. The film may get damaged, but the surface beneath does not. Afterwards, the sheet of film can simply be removed and replaced.
There are two main types of anti-graffiti film that Kansas City schools can benefit from: Mirror Shield and Metal Shield.
Mirror Shield
Mirror Shield is a product made by Graffiti Shield, a company that specializes in graffiti prevention solutions. Mirror Shield has a shiny, reflective appearance that allows it to blend in perfectly with mirrors. This makes it perfect for school bathrooms. Mirror Shield is very durable and can protect against many types of graffiti including marker, spray paint, and acid etching.
Metal Shield
Metal Shield is similar to Mirror Shield. It is also very thick and durable. But instead of having a reflective appearance, it looks like metal. This product comes in three standard options including Gold, Aluminum, and Stainless Steel, but can also be customized to your school's needs.
Protect Your School with Mirror & Metal Shield
Call Window Tint Kansas City today to get a quote on anti-graffiti film for your Kansas City school.