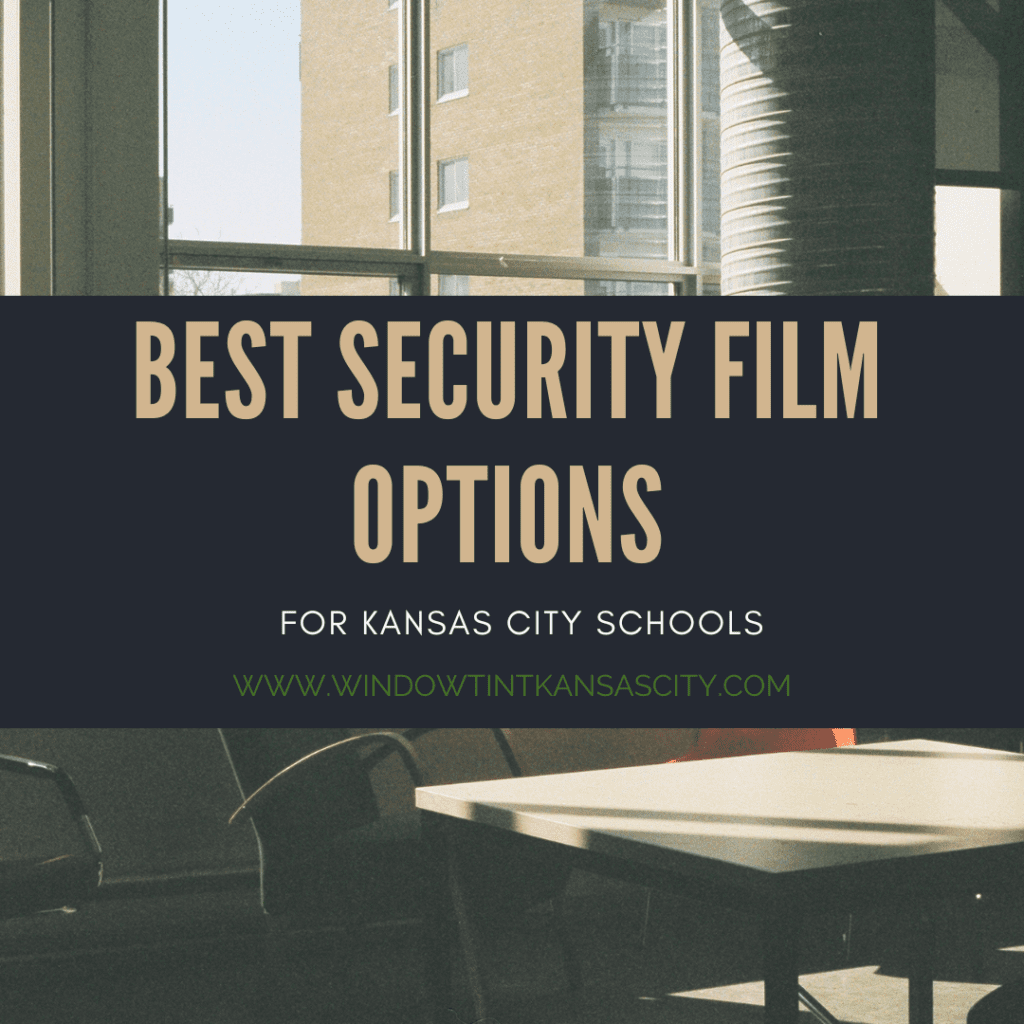 Right now, the U.S. is in the middle of a gun violence epidemic. In 2022, gun violence surpassed car accidents and became the number one cause of death among children. That's why many schools today in Kansas City and throughout the country are turning to more robust security solutions such as security window film. Below, we've shared some of the top security window film options for Kansas City schools.
Why Security Window Film Is a Great Option for Schools
While there are a number of solutions out there that can help make schools safer, security films are a great place to start. They're relatively quick and simple to install and also:
An affordable option for schools, which are often limited by budget restrictions
Non-intrusive and can be installed without construction or structural changes
Aesthetically pleasing since many are completely clear or unnoticeable
Versatile and can be used to solve a variety of challenges including graffiti and blast prevention
Non-permanent (unless it's a ballistic resistant window system, which lasts the lifetime of the glass)
Top Security Window Film Options for Kansas City Schools
Every school is different and has their own unique concerns when it comes to safety. The good news is, there are many different types of security film available today, so it's easy to find the right option based on your school's needs. Here are some of our top recommendations:
Bomb Blast Protection Film: 3M Scotchshield is a great option for bomb blast mitigation. These films are designed to hold broken glass in place, protecting students in the event of a bomb blast.
Graffiti Shield: Graffiti Shield makes top-of-the-line graffiti protective films. Options like Metal Shield and Mirror Shield make it easy to protect your school from vandalism and can save money on repairs.
C-Bond Systems: If your security concerns are more serious, then C-Bond ballistic resistant systems could be exactly what you need. These systems are made from a combination of window film and a specialized glass-strengthening primer. When the system is assembled, it's strong enough to resist gunshots and other forms of severe impact.
Find the Right Security Option for Your School
Call our office today to explore security window film options for your Kansas City school.