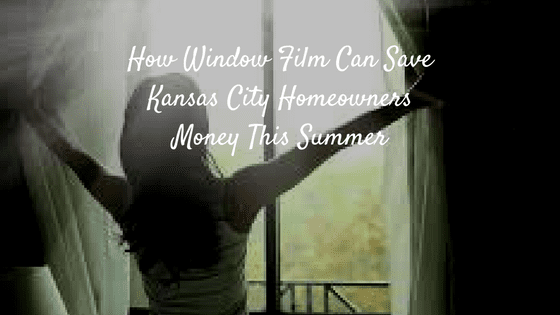 As summer is right around the corner, Kansas City homeowners need to start evaluating their home energy efficiency. Finding energy saving solutions can be extremely difficult especially when you're on a tight budget. Window replacement can often be expensive and time-consuming, leaving limited options for homeowners. Fortunately, window film provides an effective, affordable energy efficient solution designed to offer similar energy savings to window replacement.
Benefits of Energy Efficient Window Film for Kansas City Homes
Energy efficient window film is a budget-friendly solution that's available for a fraction of the price of window replacement. This effective window film solution delivers in significant savings for all types of homes throughout the Kansas City area. Window film insulates glass windows and doors, providing a more consistent, comfortable internal temperature for homeowners. In summer months, energy efficient window film lowers AC usage, helping you save on your energy bill. You'll actually save year round, lowering overall HVAC consumption. Energy efficient window film also features great UV protection properties, helping owners with fade protection and defense against harmful UV radiation. Protect your family and home with window film.
Installation Process for Energy Efficient Window Film in Your Kansas City Home
Window Tint Kansas City is the leading source for energy efficient window films in the Kansas City area. We provide all the leading solutions from a multitude of different manufacturers so that you find the right investment product for your home. Installation is made easy and stress-free by our team of local window film contractors. Each energy efficiency project begins with a free in-home consultation in order to determine individualized needs, project goals, and more. We utilize commercial-grade primers and adhesives to guarantee better product life.
For more information regarding energy efficient window film for your Kansas City home, please contact us or call: (816) 875-3518