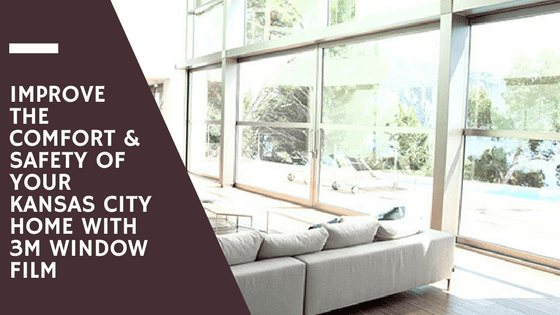 Improving the comfort and safety of your Kansas City home has never been easier with 3M's residential window film series. With residentially engineered window film solutions, homeowners can protect their homes from various threats while also improving energy efficiency and fade protection. With a multitude of benefits, 3M window film provides budget-friendly solutions your family will appreciate.
Residential 3M Window Film Solution Choices for Your Kansas City Home
3M Scotchshield Safety and Security Window Film offers optimal protection against various threats your Kansas City home may face at any unknown time. This revolutionary security film solution can protect you and your family from natural disasters, burglaries, break-ins, explosions, freak accidents, and more. By mitigating broken glass and flying debris hazards, your family and belongings will be protected from glass shrapnel. In cases of break-ins and burglaries, window film makes it considerably more difficult for assailants to gain access to your home– giving you and your loved ones precious time to escape or better hide until the police arrive. 3M Sun Control Window Film optimizes energy efficiency with high solar rejection, limited light transmissions, and UV protection. These components help lower HVAC consumption and deliver significant savings year round. By offering 99.9% UV protection, your home investments and family will be safe from sun damage. 3M's privacy window film line can be incorporated in showers, homes offices, and more, providing better comfort in your home.

Installing 3M Window Film in Kansas City Homes
Window Tint Kansas City is the preferred, authorized 3M window tinting contractor in the Kansas City, Missouri, and Kansas area. We carry their entire residential line, ensuring you'll have a great ROI that offers everything you and your family are looking for.
For more information regarding residential 3M window tinting solutions for your Kansas City home, please contact us or call: (816) 875-3518