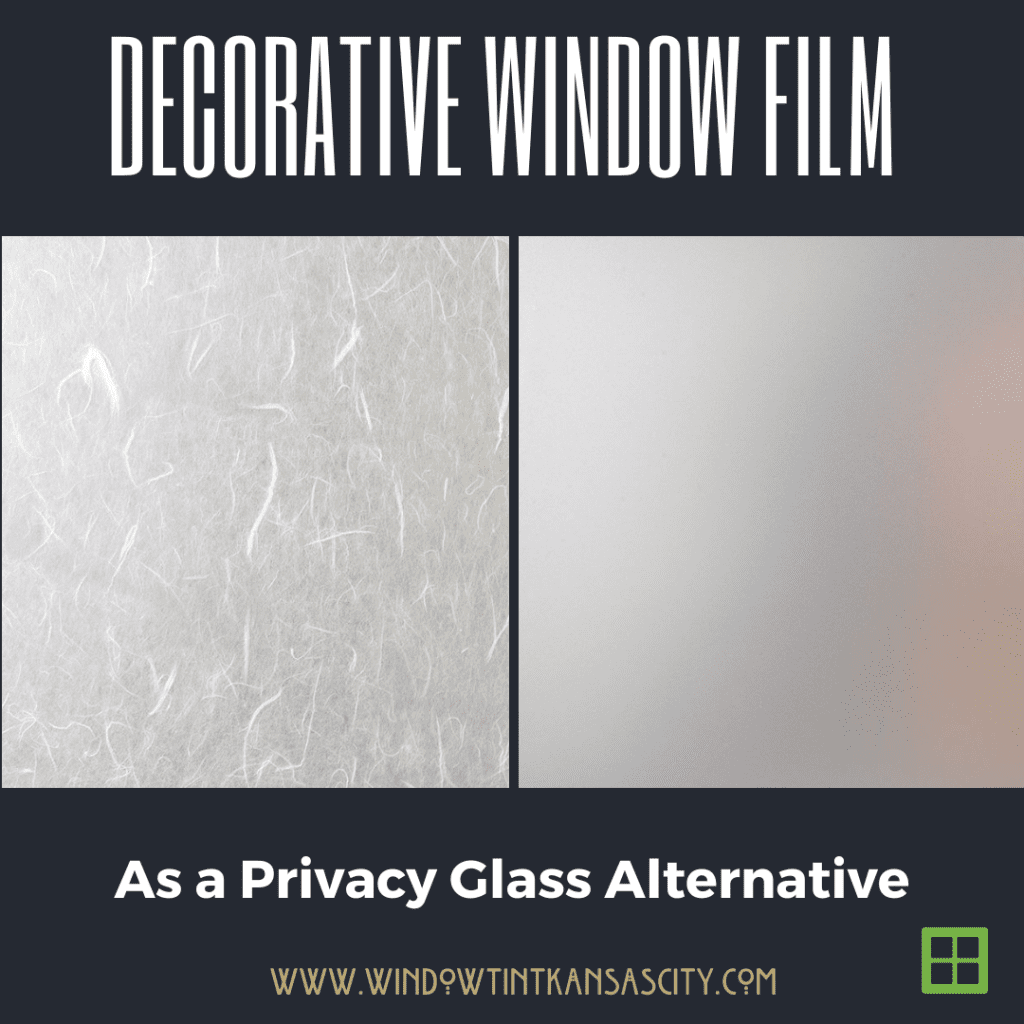 As you have been spending more time in your Kansas City home this past year you have probably noticed a lot of things around the house that bother you. That leaky faucet, that patch of the lawn that just won't hold grass, and maybe your home isn't as private as you once thought. We here at Window Tint Kansas City have had quite a few customers coming to us looking for some relief from prying eyes on windows that they never noticed before. After looking at frosted and etched glass solutions and realizing how expensive they are, many turns to us. That's right a window film company. Why? Because window film is a great alternative to real etched and frosted glass!
Benefits of Privacy Films Over Privacy Glass 
Cost: First and foremost the cost of frosted privacy films is significantly lower than actual glass. This is true of both the film itself and the cost of installation. The cost of frosted or etched glass is anywhere from $85 per square foot and up–while films range from about $6 sq/ft-10sq/ft!
Ease of Installation: If you have ever had your windows replaced you know how much noise and dust go along with it. When you have actual privacy glass installed in your Kansas City home you will have to deal with this plus worker coming in and out. However, privacy window film only requires one installation expert and is clean and grime-free to install. 
Quick Installation: Besides being a clean privacy method to install, privacy window film is also a fast way to get the privacy you crave. Whether you are looking for more coverage in the bedroom, bathroom, kitchen, or on your front doors–your privacy film job will be done in just one day! So much better than the multi-day project you may expect when having actual etched glass designed and installed. 
For these reasons, the best choice for more privacy in your Kansas City home is definitely frosted or etched window film. Contact us today to learn more about our various film finishes that exactly mimic the look of real glass!