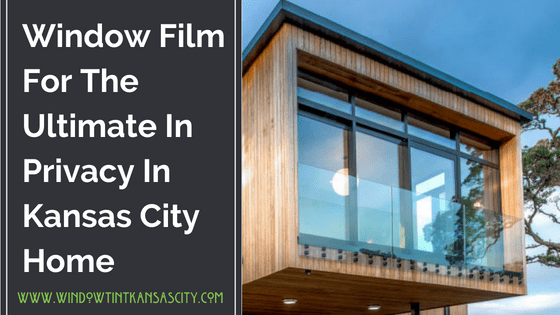 Get The Look You Want With The Privacy Your Crave On Your Kansas City Home
Privacy means a lot of different people.  Some people prefer a lot and others don't need nearly as much.  Whichever end of the spectrum you are on in regards to privacy (inside your home and out) We here at Window Tint Kansas city have a window film solution to fit your needs.   For application on for the outside or inside of your home, we have all a huge variety of films for different forms, functions, textures, colors and more. Best of all they are as affordable as they are effective, meaning you get the Kansas City dream home you want without breaking the bank.
Privacy Window Film For The Exterior Of Your Home
Window film for privacy from the prying eyes of the general public from outside your home is a good idea for a number of reasons, the added benefit of solar control properties notwithstanding.   When people see clearly into your home it becomes a security issue. Valuable items and a layout of your home are quickly apparent from the street on regular glass windows– making your home vulnerable to crimes of opportunity.  Keep your belongings and your family out of the view of strangers by installing privacy window film with as little or as much coverage as you need.
Privacy Window Film For Indoor Style
When it comes to privacy indoors, window film takes on a whole new tone.  The film can be used is a huge array of decorative options from modern and trendy to classic.  Create a mood in any room of your home while solving issues like privacy, storage or design accents.  Window film is, of course, durable but still easily removed–an ideal way to create a lasting feature or fast update at home.
Shower enclosures: Masks views but is a modern stylish design accent
Glass cabinet doors:  Keep an open cabinet feel with just the right amount of coverage
Glass tabletops: Give something ordinary some extraordinary flare
As Textured Glass: create the look of authentic textured glass for less
For more information watch the video below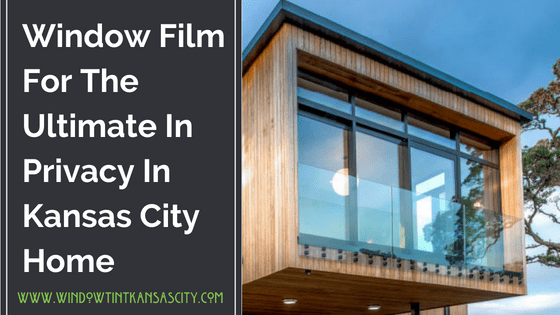 Your only limitations are your own imagination and personal preferences. Contact Window Tint Kansas City For More information on transforming your KC home with decorative window film!