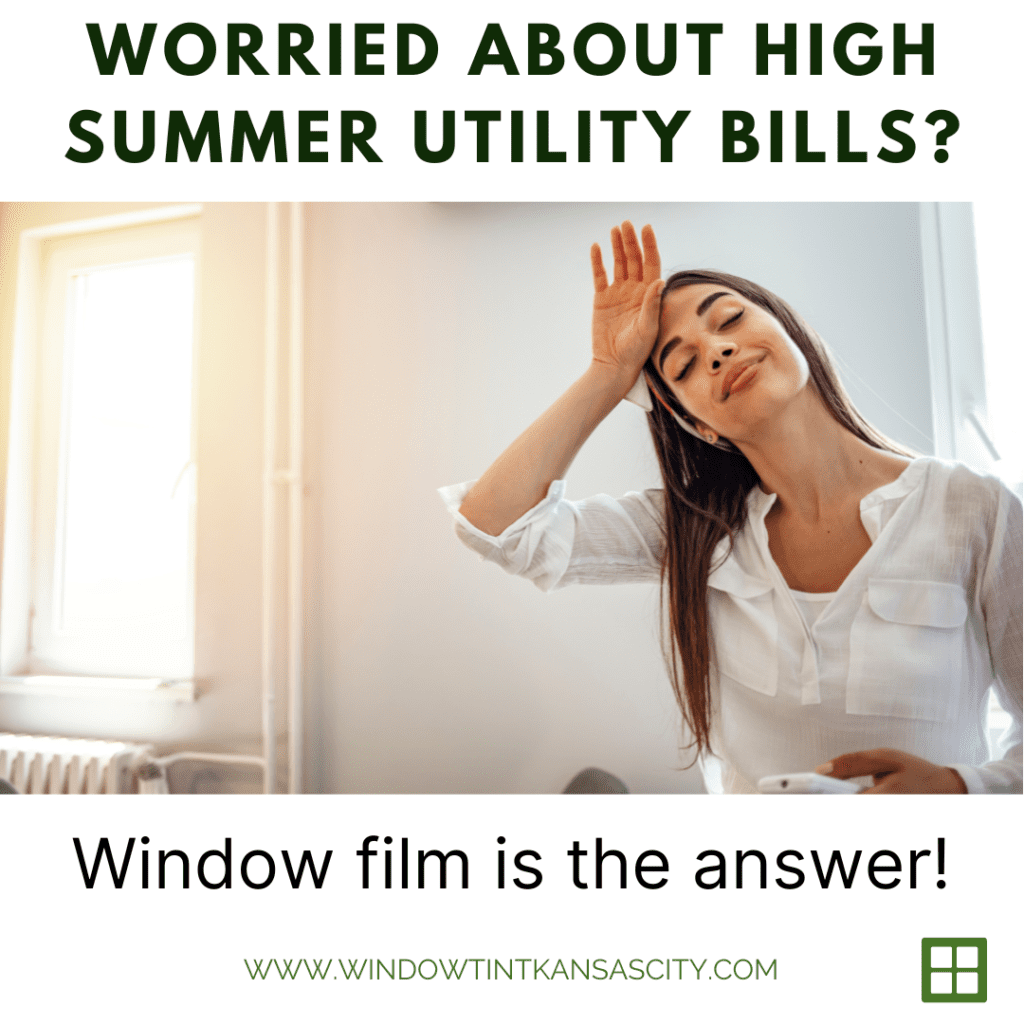 Summer is here, and with that come exhausting utility bills. With the constant use of air conditioning, fans, and other cooling devices, homeowners are looking for alternative ways to reduce energy bills during the scorching hot summer months. One solution could be as simple as installing UV-blocking window film on your Kansas City home's windows. In this blog post, we will dive into how this type of film works, how it can save homeowners money, and what they need to know before making a purchase.
What is UV Blocking Window Film Made of?
UV-blocking window film is a thin layer of polyester that can be easily applied to a home's windows. The film is designed to block up to 99% of harmful UV rays from entering the home. Not only does this reduce the risk of skin damage or cancer caused by prolonged exposure to UV rays, but it also reduces the amount of heat that enters the home. With less heat entering the home, air conditioning systems don't have to work as hard to cool down space, which in turn reduces energy bills.
How much can a homeowner save with UV-blocking window film?
It truly depends on the size of the home, the number of windows, and the type of air conditioning system being used. However, a study conducted by the International Window Film Association (IWFA) found that homeowners can save up to 30% on energy bills by installing UV-blocking window film. That can translate to hundreds, maybe even thousands of dollars, saved each year.
There are a few things KC homeowners should consider before purchasing UV-blocking window film. Firstly, not all window films are created equal. It's essential to look for reputable brands that undergo rigorous testing to ensure the quality of the product. It's also worth noting that darker tinted window films may reduce the amount of sunlight entering the home, creating a darker living space. Homeowners should speak with a professional installer to determine the most suitable window film for their homes.
Once the decision has been made to install UV-blocking window film, homeowners should hire a professional to do the job. While it may seem like a simple DIY project, improper installation could result in bubbles, creases, or even film peeling off the windows. Professionals have experience working with window films, have the necessary tools, and can guarantee a job well done.
Contact us for a free window film estimate of costs
In conclusion, UV-blocking window film can be a wise investment for homeowners looking to reduce their energy bills while maintaining a comfortable living space during the hot summer months. With the potential to save up to 30% on bills, it's a solution that cannot be ignored. Choosing a reputable brand, working with a professional installer, and selecting the most suitable film are all vital considerations for homeowners contemplating window film installation. By taking these necessary steps, homeowners can enjoy a cooler, more energy-efficient home this summer. We are always happy to walk you through them and give you pricing; contact us to schedule a consultation.