[/vc_column]
Graffiti Shield: The Anti-Vandalism Tool You Need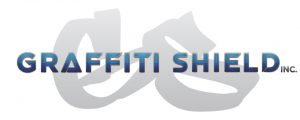 Vandalism is an issue for property owners everywhere. Businesses, schools, and transit companies invest extraordinary amounts of effort and money in preventing property crime, but it's usually to no avail. Vandals are quiet and sneaky, and are especially adept at sneaking into buildings when no one is looking. That's why business owners in Kansas City need Graffiti Shield.
Graffiti Shield is the ultimate weapon against vandalism. Instead of trying to catch vandals, these window films provide businesses with a different approach to their vandalism situation, by simply making it impossible for damage to occur. Any attempts made to destroy property, including scratching, painting, and acid etching, are conducted in vain as the film acts as a sacrificial shield that absorbs it all, and protects the area underneath. Graffiti Shield is the smarter and more affordable way to prevent vandalism.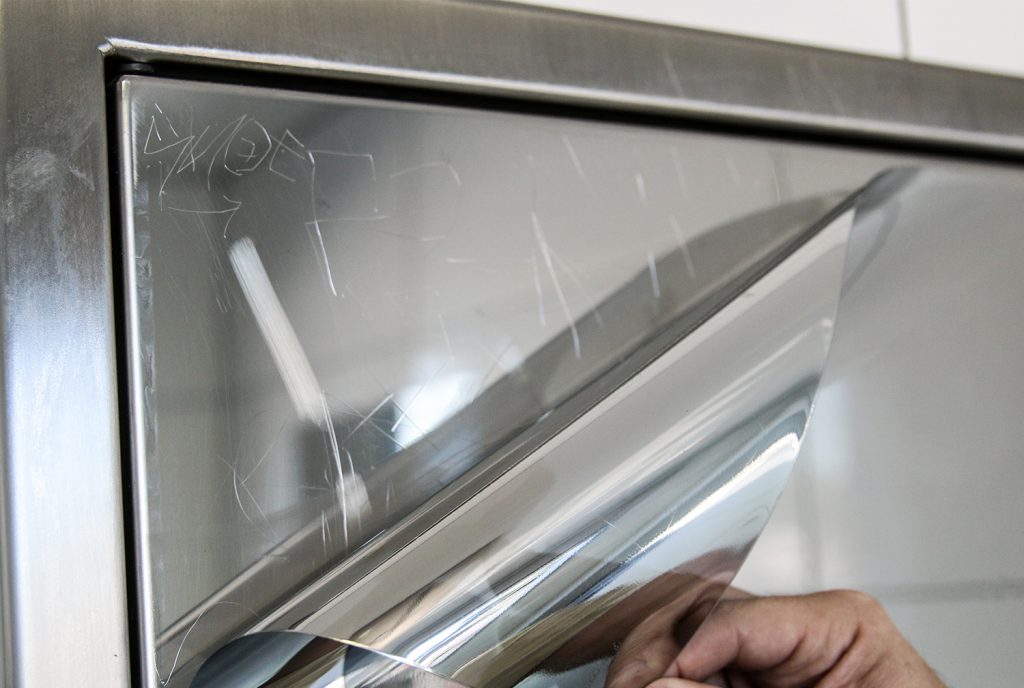 Graffiti Shield For Kansas City Residential Homes And Commercial Buildings
Graffiti Shield offers numerous advantageous to Kansas City companies and organizations. Property owners can identify high risk areas, which include bathrooms, elevators, mirrors, trains, etc., and install the film to prevent vandalism. These sacrificial films help business owners keep more money in their pocket instead of going to extraordinary expense for mirror and metal restoration.
Metal Shield
Metal looks tough, but it's actually quite easy to damage, which makes it a target for vandals. Furthermore, metal is also highly susceptible to moisture-damage and will rust when exposed over time. With Metal Shield, Kansas City property owners can easily protect elevators, window frames, handrails, and other high rise areas from corrosion and graffiti.
Mirror Shield & Glass Shield
Glass and mirror are often the victim of etching, which creates irreparable damage. It can be extremely expensive to replace a mirror or window or have a mirror refinished. Furthermore, there's nothing to prevent someone from coming along a week later and wreaking the same havoc all over again. With Mirror Shield and Glass Shield, Kansas City property owners can prevent etching and keep their space beautiful and pristine.
For more information on the process, products and pricing, contact Window Tint Kansas City today for a free, on-site consultation!
For more information on Graffiti Shield, contact Window Tint Kansas City today for a free, on-site consultation with one of our window film experts.