HDClear Window Film: Inspire & Transform


Paint your world with color with HDClear. HDClear Decorative Window Films provide Kansas City property owners with a unique and elegant solution for elevating building interiors. Intriguing textures, bold patterns, and high definition graphics add depth and interest while distinctly separating rooms and protecting privacy. A powerful tool for retailers, hospitality, and luxury homeowners, HDClear deluxe window films set the tone for an upscale and unforgettable experience.
HDClear – Elegant Glass Decor
HDClear decorative window films are developed using a creative printing process that ensures the highest resolution and clarity. Colors are deposited using high-grade inks to generate visuals that have stunning impact. Perfect for simple applications like removable graphics as well as large renovations, HDClear Window Films offer a versatile solution for nearly any decorative project. In addition to enhancing appearances, HDClear also provides considerable safety and solar heat rejecting benefits for property owners.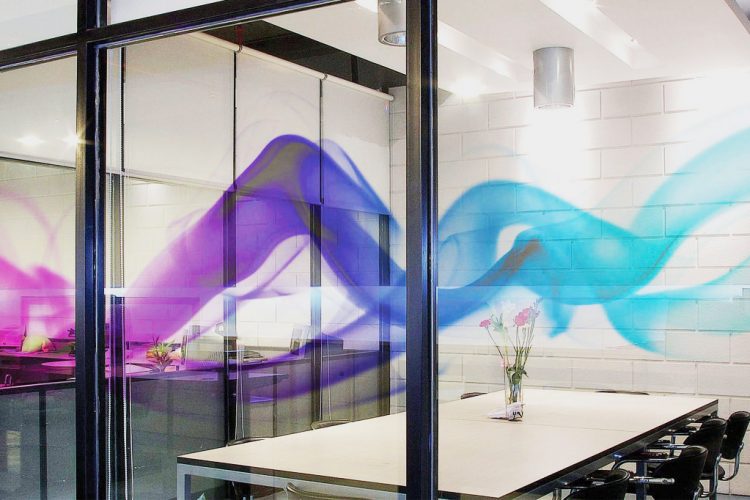 Discover the Vast World of HDClear
Step into a new real of existence as you transform your property into a stunning three-dimensional work of art. HDClear Window Films are available in Kansas City in an extensive range of styles, colors, and textures, so you can create exactly the look you want, down to every last detail. Finally, your dreams can come true.
HDClear Decorative Films
Effortlessly turn the ordinary into extraordinary without doing hardly any work at all. HDClear Window Films create instant transformations, altering glass by adding superior beauty and artistic detail. Get the designer look at only a fraction of the expense.
HDSafety Security Films
Get a clear solution to your safety concerns. HDSafety security films provide Denver homes, retail businesses, and schools with advanced protection, guarding insiders from dangerous and even life-threatening circumstances. With HDSafety, you can achieve peace of mind without taking up a huge piece of your budget.
HDSolar Window Films
Nothing compares to the brutality of Kansas City summers. Hot and humid, the summer months are almost too much to bare. Instead of sweating and sulking indoors, upgrade your energy efficiency with HDSolar. HDSolar Energy Reduction Films block up to 97% of infrared radiation, keeping spaces cool and cozy all summer long.
Contact Us for HDClear in Kansas City
Live beautifully and add color to your world with HDClear. Call Window Tint Kansas City to schedule your free onsite assessment or get more information.