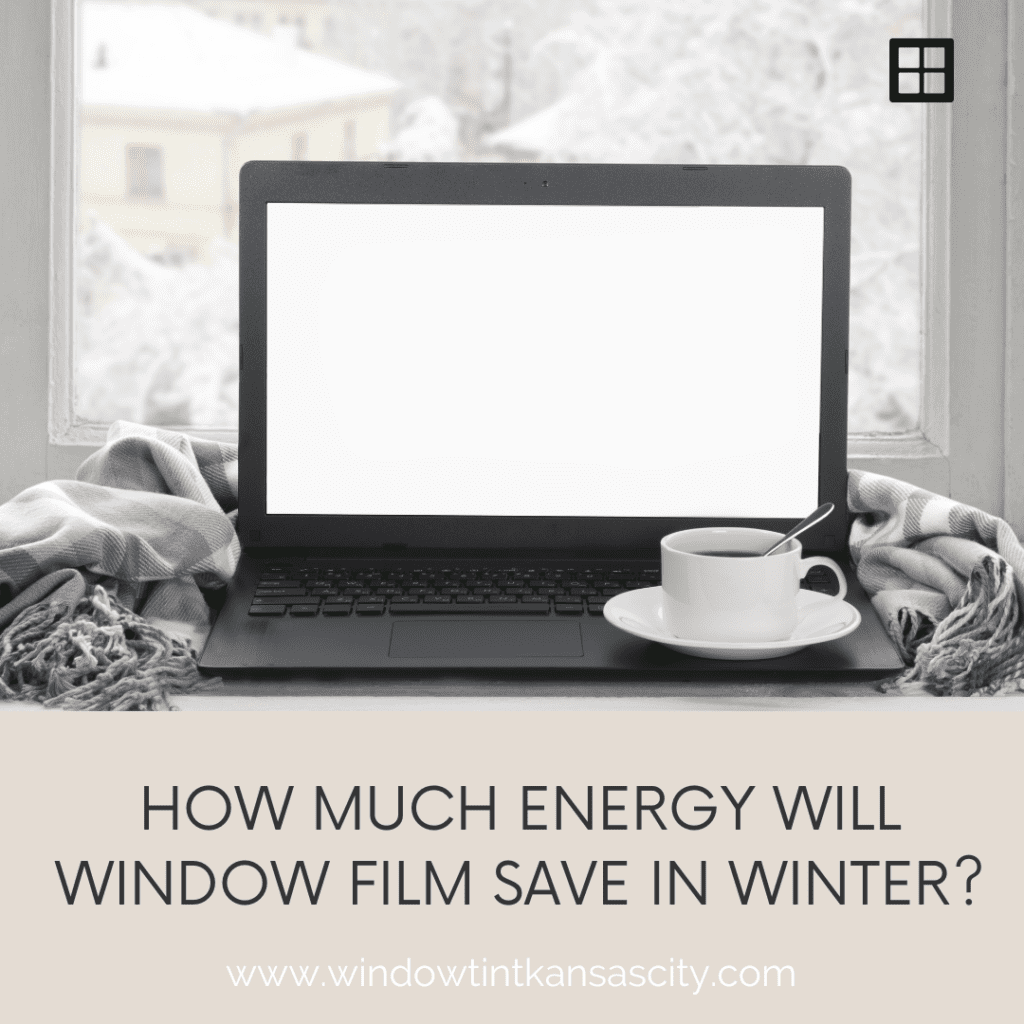 Winter is now upon us, and with it comes intense cold temperatures. Unfortunately, this also means that many Kansas City homeowners are currently feeling the heat – literally! Heating bills have drastically risen due to the frigid winter weather. In order to ease some of these costly expenses while we wait for summer's return, energy-saving window films offer a great solution. But what exactly are they? Let's find out below!
What is Energy-Saving Window Film?
Window Films are the perfect way to save energy and money! These thin, transparent layers of film can be easily applied directly onto windows. This helps reduce heat transfer so you don't need to use as much energy when cooling or heating your home. With window films, you'll experience not only a more comfortable environment but also less time and expenditure spent on air conditioning bills.
Window film is a cost-effective, energy-saving solution that works by blocking out or reflecting the sun's heat before it enters your home. This means you'll need less air conditioning and heating while still maintaining optimal interior temperatures, resulting in significantly reduced energy bills and an improved living environment.
Are Energy-Saving Window Films the Same as Window Tints?
When it comes to windows, window tints and energy-saving films serve two distinct purposes. Although window tints may offer a little bit of savings in terms of heating costs, their primary purpose is for aesthetic and privacy reasons; they usually come with various colors or designs that will make your home look beautiful. On the other hand, energy-saving window films are specifically designed to help reduce your overall heating costs while still allowing natural sunlight into the room.
Unlike traditional window films, energy-saving varieties are specifically designed to limit the heat transferred through glass windows. This increases a building's efficiency and decreases monthly utility bills while still providing all the style options you'd expect with different shades and textures. So not only will your Kansas City workspace or home look great, but it'll be more efficient too!
The Science Behind Energy-Saving Window Film
By limiting the amount of heat transmitted through windows, energy-saving window film offers a reliable way to reduce home energy usage. The concept behind this is rooted in thermodynamic and radiant heat transfer science.
Windows are notorious for transmitting heat, both through conduction and radiation. Heat passes directly via the glass with conduction and infrared rays facilitate transfer in or out of your home through radiation. But energy-saving window films can stop this process from happening, reducing your winter heating bills significantly! So not only will you be more comfortable but also save money on monthly utility costs too!
What are Energy Saving Window Films Made of?
Harnessing the power of coatings, reflective particles, and special absorbents, energy-saving window films are designed to reduce the amount of heat entering a building. These types of technologies exploit either reflectivity or absorption techniques in order to block out sunlight before it can make its way inside. Not only do these tactics provide an astounding boost in terms of energy efficiency , but they also lead to remarkable improvements in insulation!
The ROI of Energy-Saving Window Film
Investing in energy-saving window film is a wise decision, as it can generate significant returns on investment. The costs of these films are often recouped after two to three years due to lower energy expenses incurred. When considering the ROI, you will have to take into account multiple factors like the cost of the product and potential savings on your electricity bills; yet one thing remains certain – investing in this type of product can enable an immediate decrease in your utility payments!
Energy-Saving Window Film Installation in Kansas City
Don't wait any longer – take advantage of our free consultation today and discover how you can reduce energy expenditure with window film. If you would like further information on products or installation, please don't hesitate to reach out! Our team is thrilled to visit your KC location and explain the money-saving advantages of utilizing energy-efficient films.