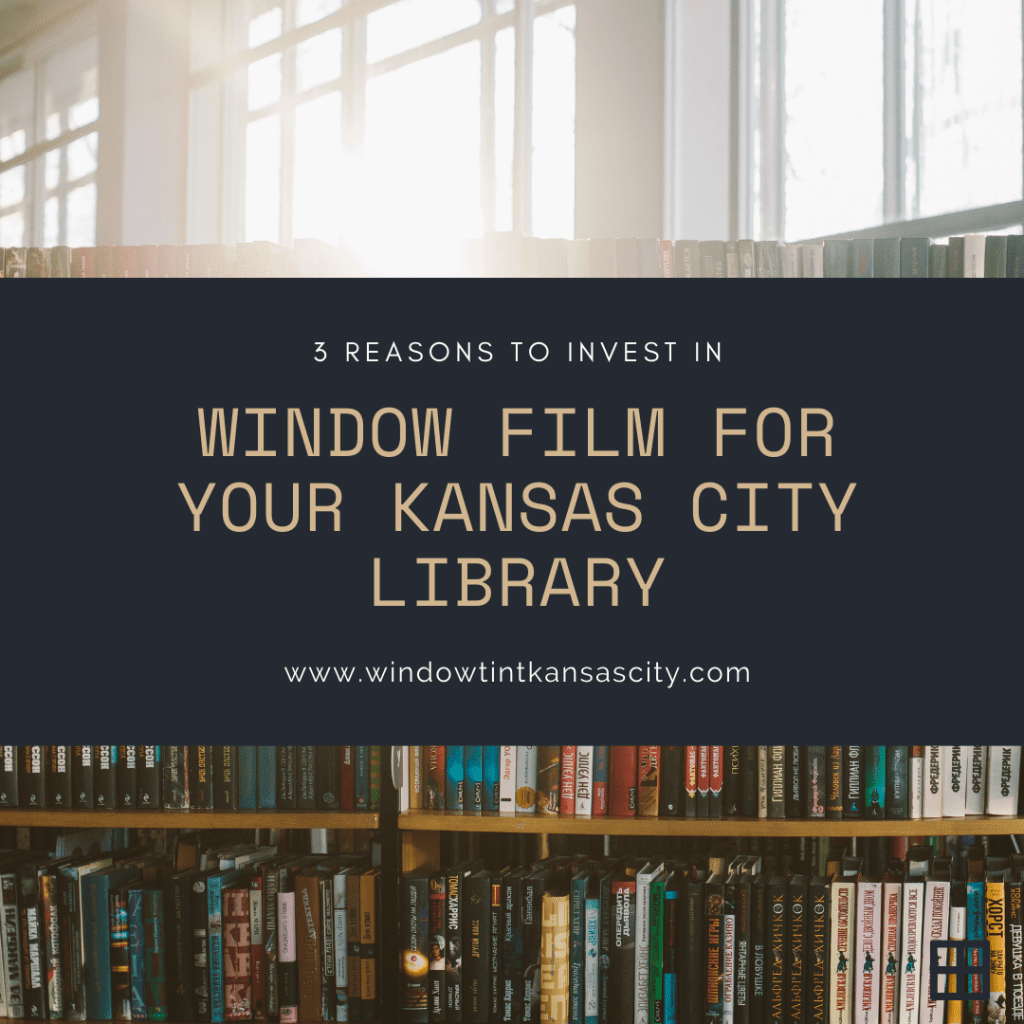 Window films may be used for various purposes, including blocking UV rays, cutting utility expenses, and even saving lives by improving security. Many business owners opt for a window film in Kansas City because it provides many benefits at a small cost. 
In fact, one study shows that window film may reduce utility expenses by $6 to $14 per square foot! Below, we've discussed some of the many benefits of window film for libraries.  
Reasons to Install Window Film in Libraries
If you're considering renovating your library, but are limited on funds, window tinting is a great option. Window tints are very affordable and are a great way to improve surfaces like windows, walls, desks, tabletops, glass partitions, and more.
Window films can improve your library in various ways. Consider the following benefits they provide:
1. Enhance Safety 
A window film cannot stop someone from breaking in. However, it can make forced entrance more difficult by keeping the glass together and preventing fragments from falling everywhere.
In addition to deterring burglars, it can mitigate hazards caused by accidents and natural disasters. Window film keeps broken glass in place, preventing people from being harmed and seriously injured. 
2. Fade Prevention
With window tint, you can preserve your library furniture, murals, and flooring from sun damage and fading.
A window film is a simple way to protect your library from UV rays. You may rest assured that the environment and people are carefully safeguarded.
3. Reduce Your Energy Costs
Property owners often install window film in Kansas City to save money on cooling and heating expenditures.
Window films regulate temperature and help protect your windows from heat and cold. It can also increase the efficiency of your heater or air conditioner.
Give Window Tint Kansas City a Call!
Contact Window Tint Kansas City if you're searching for cost-effective and aesthetically pleasing window tints for your library.