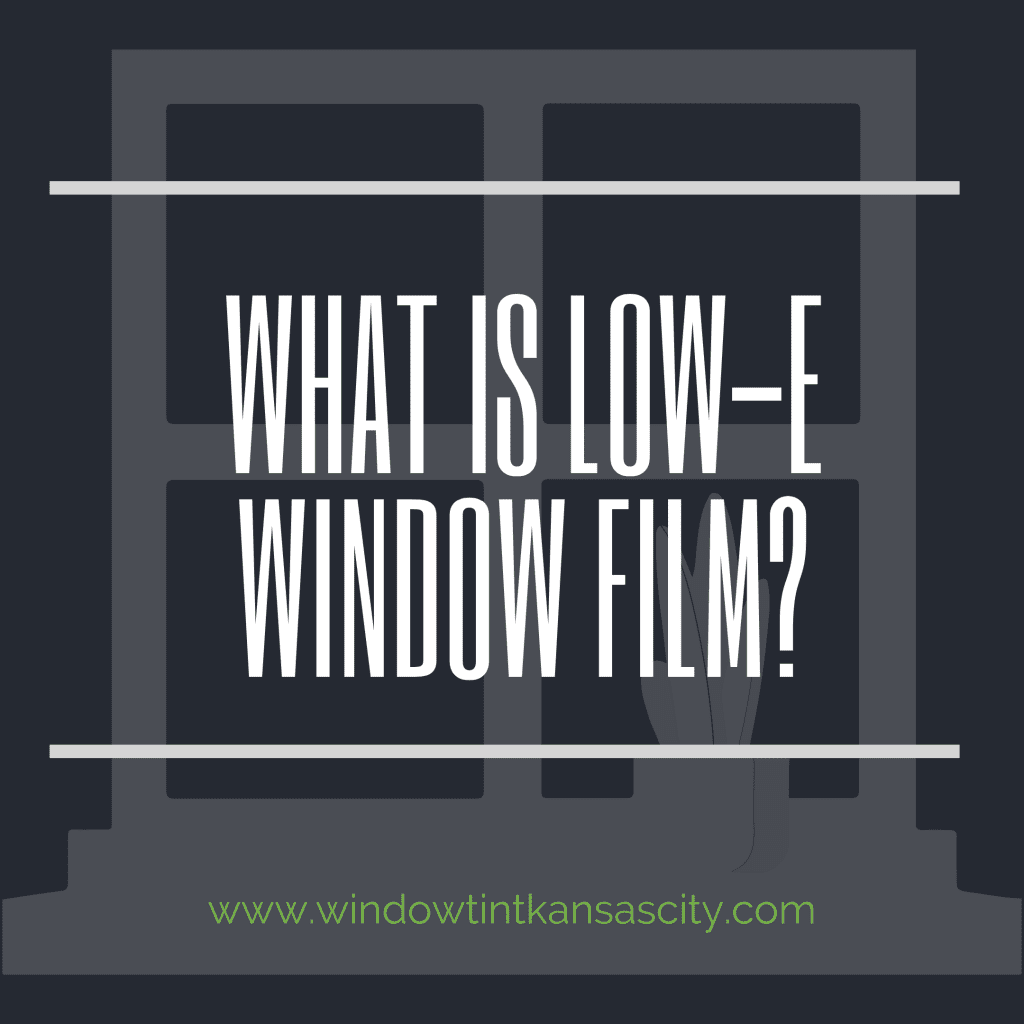 You may have heard the term "Low-E" used when referring to window films and sometimes windows.  There is a lot of buzz around them right now as energy prices get higher and people are looking to save money on these expenses. We sell and install Low-E window films so we can confirm these films save people money and have an ROI in about three years. They do this by reflecting approximately 70% of solar heat gain off windows in the summer and conserving 50-percent of interior heat in the winter. Below is more information on these fantastic energy-savings films. 
Low-E Window Film Defined
The phrase 'Low-E' stands for low emissivity. The emissivity of a film is the percentage at which heat is reflected from the windows. The lower the "e-value" of a window film, the better.  This means it saves more energy. Standard solar control films have an "e-value" of .84 or 84%. Low-E films have even lower "e-values," so they are more energy-efficient and save consumers more money on energy bills. This savings is what all the buzz is about.  Low-e films make work well in KC commercial or residential spaces to reduce energy expenditures.  
The Benefits of Low-E Window Films
Low-E window film protects people and property: UV rays that come through windows are harmful. They cause cancer and eye disease in people. Furnishings will fade over time when exposed to UV rays. Low E films block them from protecting people and property. 
Low-E Window Film Makes Spaces More Comfortable:

Solar heat gain on windows leads to heat transfer through windows.  When this happens, interiors have areas that get too hot or too cold in the middle of the day.  Low-e window film evens out temperatures inside Kansas City structures, making them more comfortable. 

Low-E Window Film is Easy and Fast to Have Installed:

  The best option to save money on energy bills is Low-e window films or windows, saving up to 50% on energy expenditures.  However, Low-E window films are much more cost-effective than replacing windows and can be installed in one day!
For more information on any of our world-class Low-E window films, reach out to us today to schedule an appointment or get pricing.