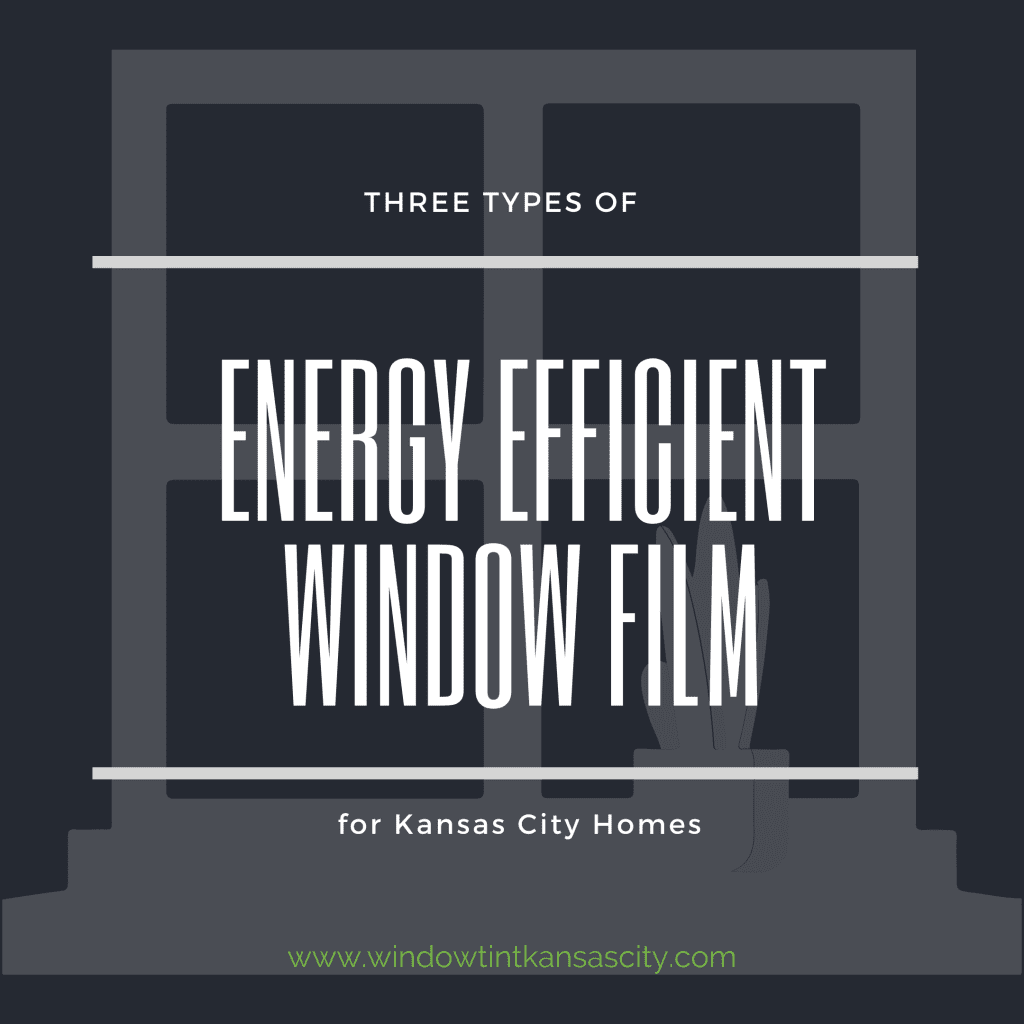 While life in Kansas City is pretty good, homeowners face several weather-related challenges. This includes tornados, high-speed winds, extreme sun exposure, and more. Installing an energy-efficient window film in Kansas City is key to protecting homes from the elements and can save homeowners tons of money on energy costs. Below, we've described some different window film options that homeowners can choose from.
Three Types of Window Film for Improving Energy Efficiency

You can tremendously improve the energy efficiency of your home by retrofitting your windows with window film. There are several different types of residential window films that homeowners can choose from including:
Low-E Window Film 
Low-E window film blocks heat during warm summer days and retains heat during cold days. Low-E films are great for year round energy efficiency and can help stabilize the temperature of your home for increased comfort, decreased energy consumption, and reduced heat exposure. 
Spectrally Selective Film
Spectrally Selective Films are the ideal choice for conserving energy during the summer. It's the perfect solution for those who want to take full advantage of the sun's natural light and beauty without letting heat into their home. This film helps reduce the harshness of the sun's light while simultaneously blocking heat so blinds can be opened and natural light can pass through. 
Nano Ceramic 
Nano Ceramic Window Films contain ceramic particles that protect your interior from harmful UV rays and heat exposure. If you're looking for an energy-efficient window film for your Kansas City home, this is a great option. Nanoceramic film reduces heat and glare from extreme sunlight while maintaining the clarity of your windows. 
Cut Down on Unnecessary Energy Costs with Window Film
Looking for energy-efficient window film options in Kansas City? Window Tint Kansas City is here to help! Call us today for a consultation!