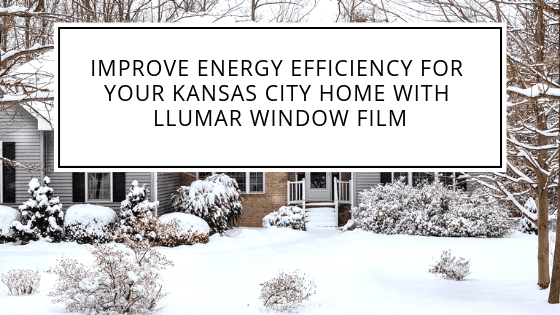 When it comes to energy efficiency, Kansas City homeowners may prioritize this due to the weather extremes they experience. While there are countless energy efficiency options out there, many that are on the market require high financial costs and burdensome, lengthy installations. Window film offers a great way to get the same kind of benefits without compromising on costs and time. One of our favorite energy efficient window film lines is from LLumar, one of the industry leaders in window film.
LLumar Energy Efficient Window Film Benefits for Your Kansas City Home
LLumar energy efficient window film not only improves energy usage, but it also prevents hot/cold spots throughout your home leading to a more comfortable internal environment. Energy efficient window film provides other great benefits like UV protection and glare reduction. UV blocking properties are necessary in order to properly preserve your flooring, furniture, and other valuables from fading and discoloration. Glare reduction is a huge benefit for those working from home as well as homeowners that watching television and other screen-viewing activities. LLumar energy efficient window film provides great energy benefits during winter and summer months. Homeowners usually experience a 10% to 15% decrease in energy costs during winter months and around 30% decrease in energy costs during summer months.
Energy Audit Opportunities for Kansas City Homeowners
Window Tint Kansas City is happy to provide homeowners with energy audits of their property. Energy audits take all of your past energy usage statistics and data in order to compile useful information for you energy needs and habits. We take this data and submit it to LLumar in order to receive more accurate estimates of ROI after installing their window film. Homeowners can choose the best option for energy savings.
For more information regarding energy efficient window film for your Kansas City home, please contact us!