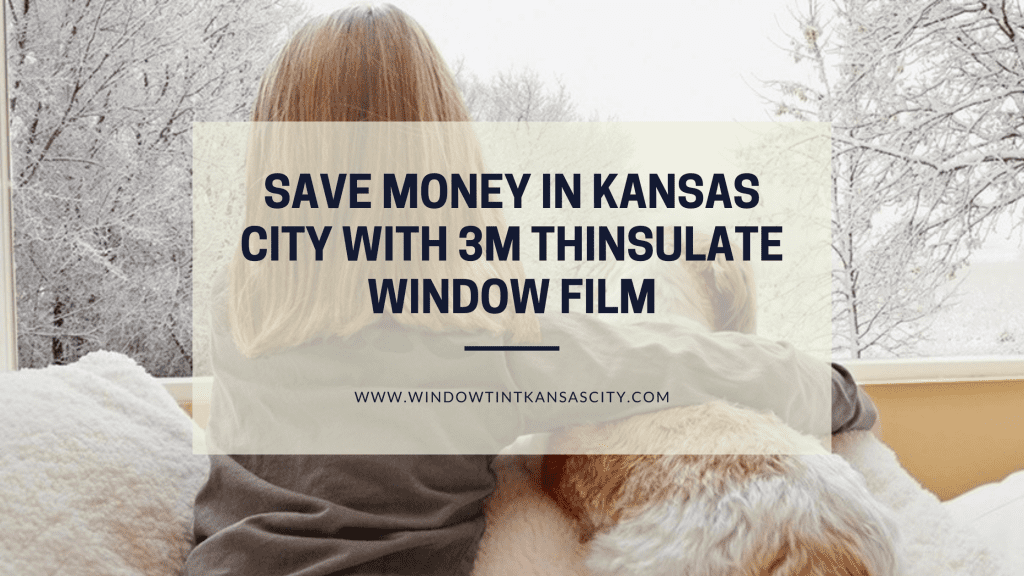 Winter is a special time of year in Kansas City. The streets are lit with dazzling lights and decorated with colorful ornaments. Through the windows of people's homes, you can catch glimpses of glowing fireplaces and families gathered together, laughing and spending time with one another during the holiday season. And the whole city is blanketed in a smooth layer of the purest, whitest snow you could ever imagine.
Winter is pretty fantastic here in our home town. But there's one downside to the change in seasons: the temperatures are freezing! It's not uncommon for families here to spend extra money on utilities during the winter in order to keep their home warm.
That's where 3M Thinsulate Window Film can help. By installing 3M Thinsulate Window Film for your Kansas City home, you can avoid the freezing cold temps and the utility expenses that come with them. Here's how it works.
What Is 3M Thinsulate Window Film & Why Does My Home Need It?
If you're like most people, you probably keep your home warm during the winter just by turning on the furnace. The problem with this is that heat requires electricity which costs money. And to keep your home even tolerable during the winter, you have to use the heater a lot.
3M Thinsulate Window Film helps eliminate the issue of high heating costs by adding insulation to your home windows. Made with low-e technology, Thinsulate is specially designed to trap heat indoors during the winter, keeping temperatures more stable and consistent. That way, when your heater kicks in, it doesn't have to run as hard or work as long, so you save money.
Get more details here: 3M_Thinsulate_Climate_Control_Window_Film
Where Can I Buy 3M Window Film in Kansas City?
Window film can be obtained from any window tinting company in Kansas City. 3M Thinsulate Window Film is a relatively popular product, so you shouldn't have much trouble getting it. At Window Tint Kansas City, we carry all of 3M's window film products and would be happy to provide anyone who is interested with a free estimate.
Speak to a Window Tinting Expert
Get your home ready for Kansas City's cold winter weather! Call our office today to speak to an expert about 3M Thinsulate Window Film or our other great residential window tinting products.