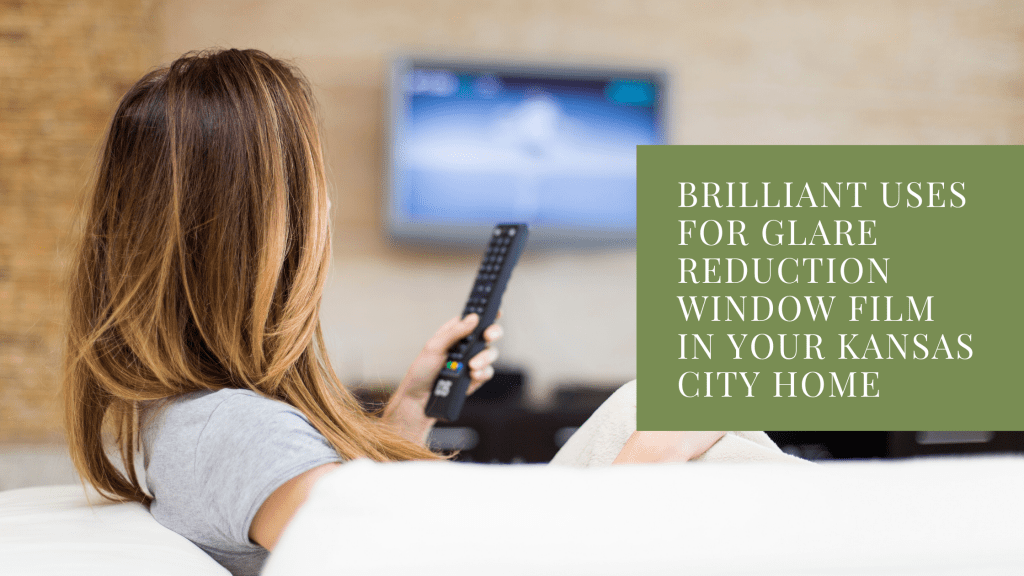 Who doesn't appreciate a sunny, blue sky day? But when the sun is too intense, it can be problematic. Too much glare can make it impossible to use your electronic devices. Trying to work on the computer, watch a movie, play videogames, or use your tablet can be next to impossible.
If this sounds like your situation and you're constantly being frustrated by glare, it may be time to make a change. By installing glare reduction window film for your Kansas City home, you can easily get rid of glare and improve your screen viewing comfort.
How Does Window Film Fight Glare?
Glare occurs when sunlight is too harsh, intense, or concentrated in one area. The light being reflected on the screen is outside of your spectrum of vision. That means it's too bright to see.
Window film gets rid of glare by softening the light coming in through your windows. It also disperses light more evenly throughout the room so that it doesn't concentrate in one spot.
For more info on how it works, check out this brochure: glare-reduction-window-film-kansas-city
Clever Uses for Glare Reduction Window Film
There are many ways that you can use glare reduction window film in your Kansas City home. Here are a few of our favorite ideas.
Home Office
If you work from home, then glare reducing window tint is a must. It will help you stay productive and focused during the work day.
Bedroom Windows
If you're like most people, you probably have a TV in your bedroom. By adding a solar control film to your bedroom windows, you can make it easier to see the morning news and watch movies on the weekends.
Living Room Windows
Watch sports games and movies without interruption!
Home Theater/Game Room
Make your game room or home theater a place you actually want to hang out.
Kitchen Windows
Read recipes on your tablet or computer with ease. Glare reducing window tint will make spending time in your kitchen more enjoyable and prevent you from becoming frustrated while you're preparing meals.
Get Rid of the Glare in Your Home with Window Film!
Call our office today to have glare reduction window film installed for your Kansas City home!