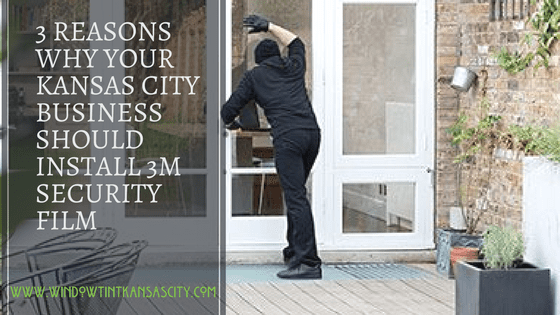 Security Window Film For Your Kansas City Business
3M Window film is a powerful and highly underrated technology that is changing the way people live and do businesses. This is because window films are good for everything from blocking UV rays to lowering utility bills and from decorative purposes to saving lives. One film that is often overlooked for its money-saving benefits is security film. Although typically thought of as only a solution for security issues, this film is powerful across a range of applications, all of which can benefit your Kansas City Business and some of which may surprise you.
Benefits Of Security Window Film For Kansas Businesses
Security Window Film For Protection From Theft
Of course, security window film keeps your business safe–that is always its primary function. Here in KC, you are relatively safe but the truth is– crime happens all the time here. When you own a business the stakes are that much higher too. If a break-in happens at your place of business it could mean hundreds of thousands of dollar of lost merchandise and downtime too. This is why having security film installed on your property's windows is important not only for protecting your assets but the short and long-term success business as well. Windows treated with window film can take blow after blow and still not fully give way–meaning it is likely the criminal will move on to an easier target
Security Window Film For Protection From Liability
Your business property is actually a huge liability. This is because people who get hurt on your property can very well sue you if the accident could have been prevented. When someone gets hurt by shattered glass in your office or store, where safety glass should have been installed it could mean litigation. This type of situation puts your financial future at risk and ultimately, could mean closing the doors of your business permanently. On the other hand, with the addition of safety film, any type of glass or window related risk goes away.
Security Window Film For Protection From UV Rays
Most people don't know that there are security films that also block UV rays. In addition to cutting-edge security features, you also get the benefit of UV protection from the harmful rays of the sun. The National Cancer Society endorses UV protecting window film as part of an overall cancer-prevention health regime so this type of protection for you and your tenants or employees is a very good idea.
Watch this video below to see more about security window film in action: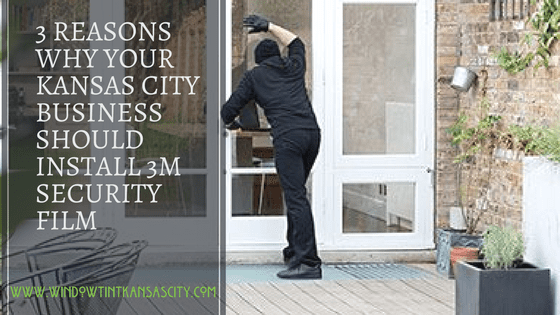 For more information on all the benefits security film for your business has to offer, contact us, at Window Tint Kansas City today!