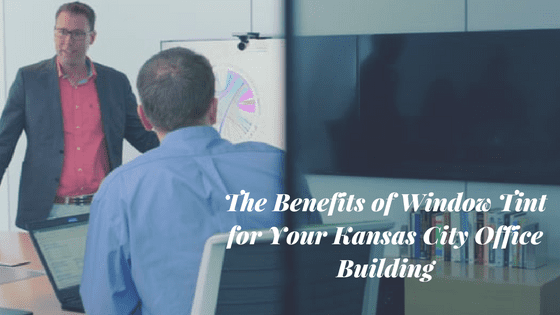 Kansas City office building owners and property managers agree that there are a plethora of benefits for office settings provided by commercial window tinting products. From protecting your Kansas City property to adding unique brand visualization elements in your office, employees can feel more comfortable and productive as a result of window film installation. We're proud to offer a large, comprehensive selection from all the top-of-the-line window tint manufacturers in order to supply you the perfect window tinting solution.
How Window Tint Can Help Your Kansas City Employees Feel More Comfortable & Productive
Glare reduction window film helps prevent glare on computer and TV screens that often cause severe headaches, squinting, and discomfort. Employee productivity can be increased with glare reduction window film, making it easier for your staff members to work on their computers no matter what time of day it is. 3M's Redirecting Daylight window film is an innovative product that can redirect sunlight as deep as 40 feet into your Kansas City office building. Save significantly on lighting costs while boosting employee morale and productivity. Safety and security film gives both property owners and employees peace-of-mind knowing they're prepared for the unforeseen. Security film can protect against natural disasters, break-ins, burglaries, and more. Privacy film offers an unique, affordable way to shield unwanted views from sensitive information. Whether you need to add seclusion to conference rooms or a collaborative work area, privacy film is the solution for any Kansas City office building.

Ways Window Tint Can Improve the Energy Efficiency of Your Kansas City Office Building
Energy efficiency can be achieved by window tint installation. By insulating windows, eliminating hot/cold spots, and helping maintain a more consistent temperature year round, Kansas City office building owners and property managers can save up to 30% in energy costs.
For more information regarding commercial window tinting products or for an on-site consultation, please give us a call: (816) 875-3518