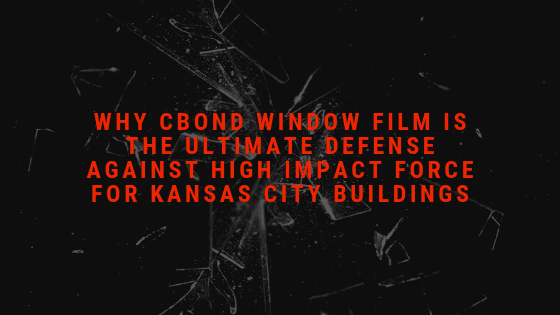 When it comes to something as serious as the safety of your property, you can't afford to take chances. The safety of your staff, visitors, and customers depends on your ability to maintain a secure environment. This includes taking into consideration all potential hazards. You've got to have a back up plan in place at all times, in case your first line of defense fails. C-Bond Window Films provide Kansas City property owners with a way to protect their building from extreme dangers and keep people safe during emergencies like explosions.
Protect Your Property from Explosions
Explosions are rare, but they're real. Failing equipment, chemicals, flammable liquids, and a variety of other things can combust and cause a serious threat. In certain environments, like food manufacturing plants, factories, industrial buildings, and schools, keeping a good eye on combustible substances is crucial, as well as having an emergency plan in place.
In the event that an explosion occurs, windows quickly become one of the biggest threats. Broken pieces of glass can cause serious and fatal injuries, including lacerations, cuts, eye damage, and wounds. Installing C-Bond Window Film for Kansas City buildings is one of the best preventative steps that property owners can take to minimize damage and protect against explosions.
What Is C-Bond & What Makes It So Effective?
C-Bond is a special type of security mechanism made from window film and a unique priming agent. C-Bond primer seeps into the pores of glass,and re configures its molecular composition for added strength and shatter resistance. It's one of the most effective ways to strengthen windows and prevent glass related injuries.
With C-Bond in place, windows can withstand even the most brutal of conditions, including high speed winds, hail, hammer blows, gunshots, and explosions. It's an affordable alternative to "bullet proof" glass and it's equally as effective.
Get a Quote
Don't wait for an accident to happen before you take action. Get the protection your space needs with C-Bond Window Film for your Kansas City property and contact our team today.