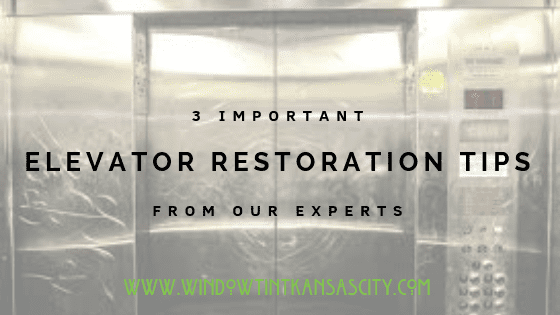 Elevator Graffiti Removal In KC
As a commercial property owner, nothing will make your heart sink faster and harder than the sight of graffiti on your building's elevator.  Even if you have not had graffiti of this nature before, just the sight of it screams trouble, time and money. While you are correct that elevator graffiti is a bad problem to have on your Kansas City building–there are ways to deal with it quickly and cost-effectively.  Read the tips from our experts here at Window Tint Kansas City to help you get your elevator looking good again.
Tips On Elevator Graffiti Removal in Kansas City
Get Elevator Repaired Right Away
One of the most important parts of elevator graffiti removal is to have it removed promptly.  If you do not, you will soon see more graffiti occur. Also, the longer graffiti sits, the more likely it is to affect your building's reputation for professionalism.
Choose A Solution With A Quick Turnaround Time
Repairs to an elevator interior surfaces can really start to add up in the cost and time department.  So, when looking for elevator graffiti removal solutions in Kansas City, it is critical to pick a method that does not keep your elevator out of order for long.  Our Metal film products are perfect for this–they are applied in less than one day.
Make Sure The Graffiti Damage Is Completely Removed
Some companies will sand down the surfaces of your elevators metal panels to remove graffiti.  This is a budget option and will cost you less but will not leave your elevator looking the same.  Our metal film products, like Metal Shield, is applied on top of the graffiti and matches the size of the affected panel and finish–meaning you cannot see either the graffiti or a difference from the existing metal.  Plus, the cost of a metal film product is about one-tenth than that of elevator panel removal and restoration.
These are just a few of the most critical pieces of advice we have for Kansas City building owners or managers about elevator repair.  For more info and to talk to our specialists for pricing—schedule a one-on-one consultation with Window Tint Kansas City today.