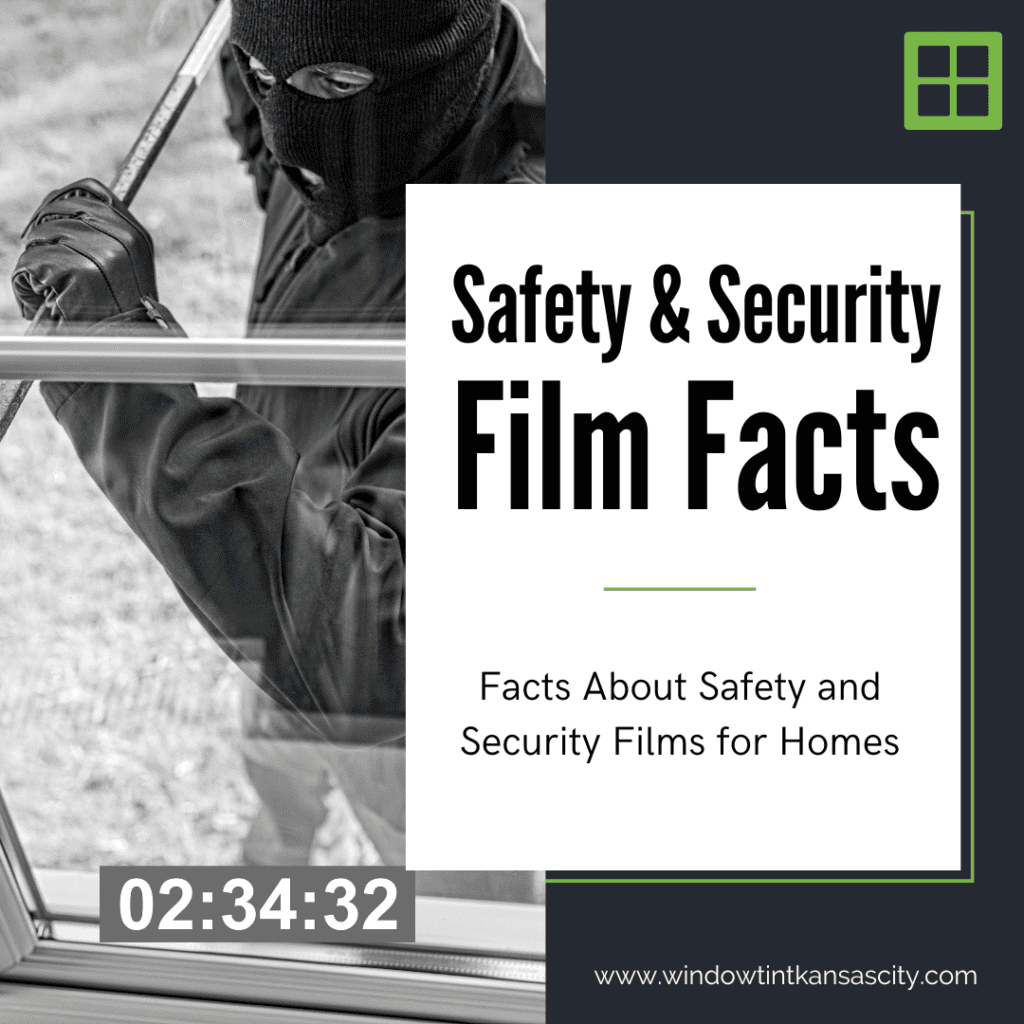 Are you in search of greater protection and security for your Kansas City home? Plus other advantages too? Look no further than safety or security films. Crafted to hold shattered glass together after any type of destruction, these specialized window films offer homeowners a plethora of benefits. Keep reading to discover the multiple advantages that come with having safety or security films on your windows!
Introducing Safety and Security Films for Kansas City Homes
Homeowners in Kansas City are taking proactive steps to fortify their homes with safety and security films. This thin, easy-to-apply window film is designed to enhance glass durability while keeping hazardous shards contained should any breakage occur. With excellent adhesion, it forms an intruder barrier that still allows plenty of natural light into the home.
Natural Disaster Protection With Home Safety and Security Films
Kansas City homes are vulnerable to the ferocity of Mother Nature, from relentless sun rays and hurricane-strength winds. Fortunately, homeowners can protect their dwellings through the installation of safety and security films on windows and doors – a layer that not only safeguards against physical destruction caused by natural disasters but also muffles everyday Kansas City noise! Such an investment is sure to pay off in peace of mind as well as structural protection.
How Do Safety and Security Films Work to Increase Home Security?
Adding an extra layer of protection to your home? Safety and security films are the way to go! Polyester layers bond themselves onto glass surfaces, creating a strong barrier that holds broken pieces in place. This makes it more difficult for intruders – they'll have difficulty penetrating windows and doors, buying you time to escape or contact authorities. With all these protective benefits, safety and security films prove themselves an invaluable upgrade for any residence.
How Long Will My Safety and Security Film Last
Constructed for longevity and featuring an unassailable strength, safety, and security films provide a shield-like layer to the glass surfaces they are applied on. But how much time can such protection last? Top-notch films resist degradation even under direct sunlight or extreme temperatures, thus offering over 10 years of enduring security if maintained correctly and installed properly!
How Much Does Home Security Window Film Cost?
Understanding the total cost of safety and security films starts with a few key considerations – size, type, and labor required for installation. It's important to get an estimate prior to hiring someone, as some projects may necessitate more complex glazing techniques which could considerably raise your budget. Generally speaking, you can expect these films to range from $7 up to $15 per square foot for simple installations; specialty jobs might be even pricier.
Free Window Film Estimates in Kansas City
Don't take chances with your Kansas City home's security. Whether you're concerned about intruders or natural disasters, installing safety and security films can mean the difference between protection and devastating loss. Burglars will be deterred from entering by its strength, making it difficult to gain access. To learn more about how this film can keep your house secure, get in touch with us now for a free estimate of window films!