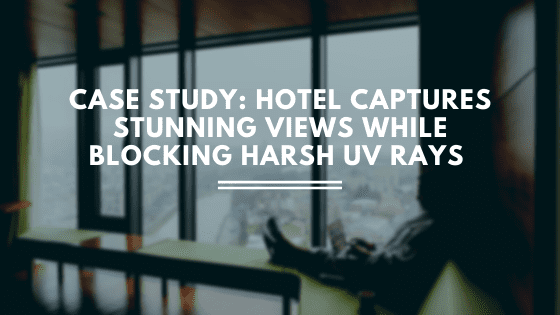 Our team recently worked on a successful commercial project for a local hotel. The new hotel was experiencing a lot of glare and UV issues in their new property. Since they already had great energy efficiency from their existing windows, their main concern was glare and UV radiation. Their initial thought was to install window treatments or roller shades throughout the property in order to block the glare they were experiencing. Instead, they went with hotel window film so that these spaces could be utilized by guests.
The Advantages of Hotel Window Film for Your Kansas City Property
Hotel window film offered the advantages of glare reduction and UV protection without the need for manual operation. The bonus was that window film wouldn't block their stunning views that their large windows were engineered to capture. This was a much better solution that would save them tens of thousands in labor costs alone from having to operate window treatments on their expansive property. Since they had so many large windows, it was important that whatever window film we installed wouldn't change the look of their windows. We decided to do trial installations with numerous different products to make sure they felt 100% comfortable with how their property would look before we began actual installation.
Work with Kansas City's Premium Hotel Window Film Specialists
Window Tint Kansas City is proud to be the premium hotel window film specialists serving the Kansas area. We love challenging projects that require creative thinking and innovative solutions. With the largest selection of commercial window film solutions in the nation, we guarantee that we'll have the right investment for your property. Our team is happy to provide free on-site consultations to learn more about your needs.
For more information regarding hotel window film for your Kansas City property, please contact us!