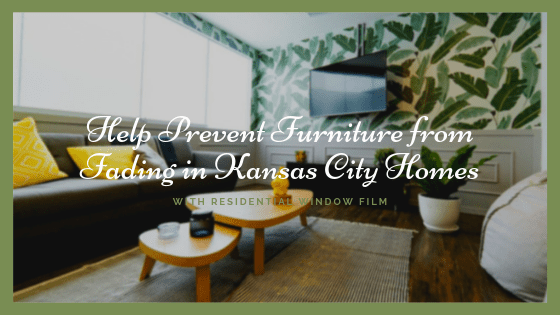 Everyone likes to open the curtains in their home from time to time. It's nice to draw back the drapes, see the beauty of the outdoor world, and feel the sunlight. But with all that light, you're also letting something else into your home: ultraviolet radiation.
But don't worry, you don't have to board up your windows to keep uv radiation out of your home. By retrofitting the windows of your home in Kansas City with residential window film, you can significantly reduce the amount of uv radiation that gets into your home.
Why UV Rays Are Bad for Your Home
UV rays are notorious for causing furniture and floors to fade. Even though you can't see them when you open the blinds, they're there and they're wreaking havoc on your home. What you will see is the blotchy look of your floors when you rearrange the furniture.
All of the flooring that was covered by your furniture will be the same rich, colorful appearance that it always was. But the rest of it that was exposed to the sun will be lighter. And you'll be able to see the lines that show the difference between the two.
How Can Window Film Prevent Fading?
Watching your furniture fade is upsetting. But closing the blinds forever and eternity isn't really an option. After all, who wants to live in a home that looks like the Bat Cave? No one, that's who.
Instead of shutting out the light and the views, you can install residential window film for your Kansas City home to prevent fading. Window film stops uv rays from depleting colors by preventing them from transmitting through your windows. Tiny microprisms in the film reflect heat back outwards as light comes in your windows. That way, you can enjoy the views without worry about your furniture being permanently destroyed.
Get More Information
Retrofitting the windows of your Kansas City home with residential window film is a quick, easy way to prevent uv damage. Call our office today to get more information on the benefits of window tinting.