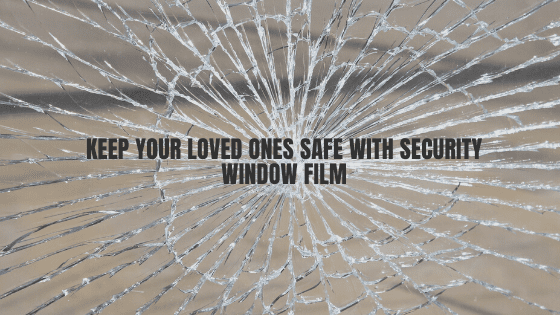 Kansas City homeowners can gain some serious peace of mind knowing that their home is defended from the unknown. With a lot of us staying at home during this time, it can be easy to think of different improvement ideas for your residence. Finding options that improve both the comfort and safety of your home is truly ideal. When it comes to defending the glass doors and windows, options can be quite limited. Security window film offers an affordable option for homeowners looking to improve their security efforts.
The Benefits of Security Window Film for Your Kansas City Home
Security window film provides in-depth protection against burglaries, home invasions, severe weather, freak accidents, natural disasters, and more. It works by adding a thick layer of protection to your glass windows and doors and bonds broken glass fragments together after any impact. Broken glass is actually the top cause of significant injury and blast-related death. By preventing this hazard, you can potentially save the lives of your loved ones while also making cleanup safer after an event. Security window film provides invisible protection that acts as a passive security system. Another great benefit is that it offers precious time during the event of a break-in, allowing you and your loved ones to better hide or escape until the first responders arrive.
Work with Kansas City's Top-Rated Security Window Film Experts
Window Tint Kansas City is honored to be the top-rated security window film expert serving the Kansas and Missouri area. Our security team is available remotely during our normal business hours and is providing free virtual consultations. With the most extensive selection of residential security window film, we guarantee that homeowners will find the perfect investment for their property.
For more information regarding security window film for your Kansas City home, please contact us!